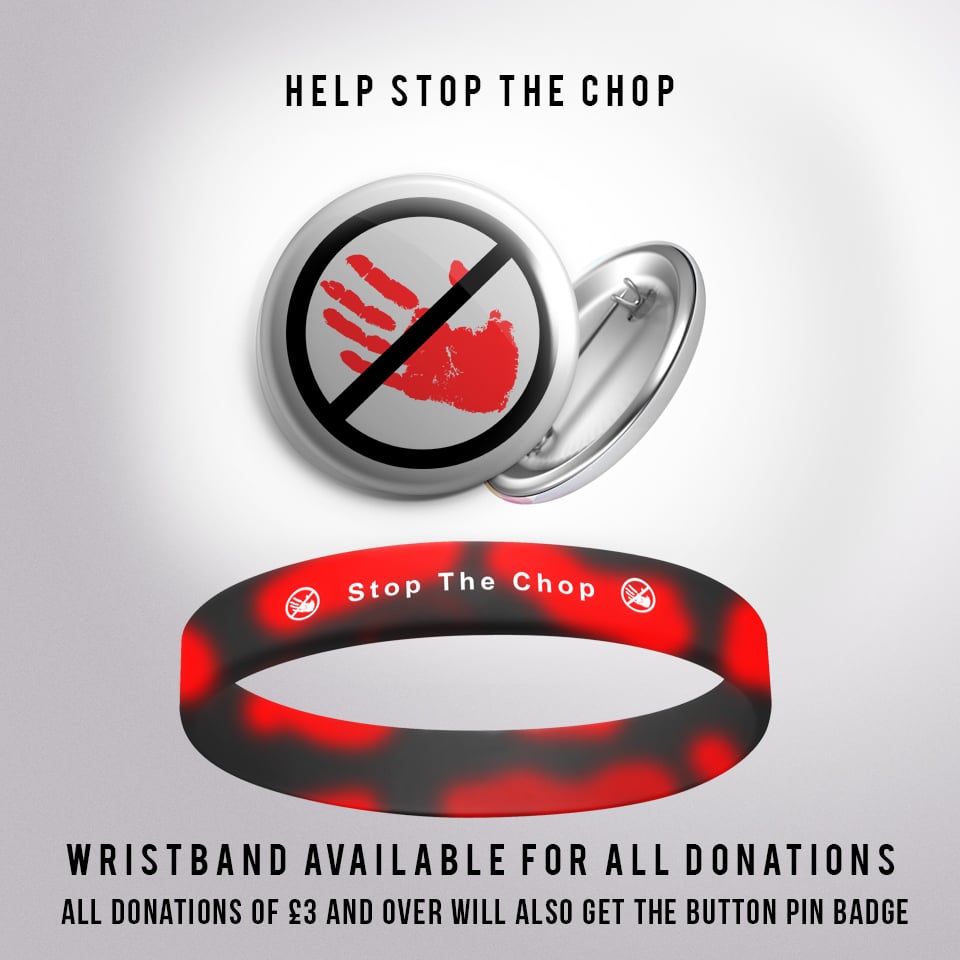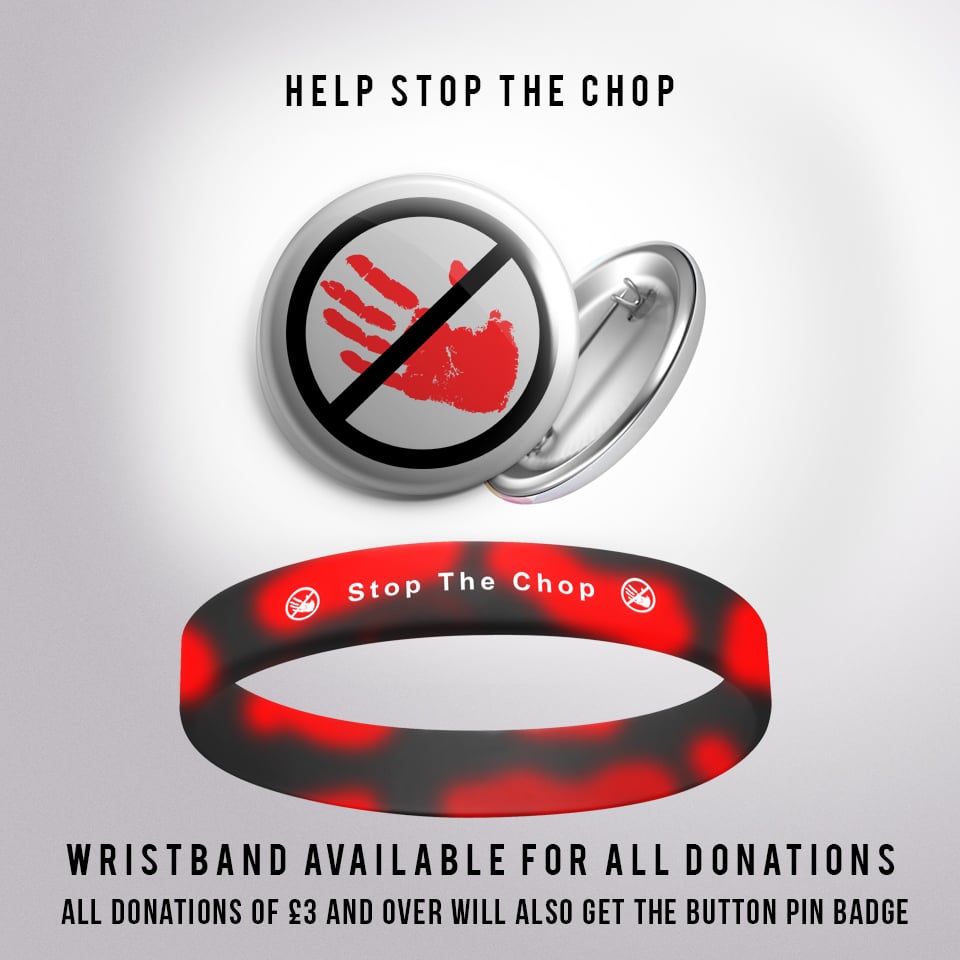 STOP THE CHOP
£2.00
All donations will receive a Stop the Chop charity wristband. Donations between £3-£10 will also receive the limited edition STOP the CHOP Button pin badge. So please donate what you can spare and help us Stop the Chop!
For years, wrestlers have had to endure the torture of compressed and fractured rib cages, heart palpitation, punctured lungs, really bad windings and most commonly, very very sore and stinging pectoral muscles.
We at Absolute Wrestling have launched this campaign to put an end to all of the discomfort that is felt on weekly basis and STOP THE CHOP.
Disclosure:
*Absolute Wrestling and Stop the Chop are not a real charity. This is a parody campaign and all funds raised will be used to increase the production value of Absolute Wrestling's monthly events. The badges and charity wristbands are real and will be posted for any donations given.